Welcome to the NERC Arctic Research Station! This virtual tour, created by BAS Creative Services and Hi-Impact, will show you what life is like on Station, taking you inside the Station and around the research village of Ny-Ålesund, Svalbard.
Click on the icons once in the portal to learn more about the equipment and the space available. Explore Ny-Ålesund by selecting the videos and photos from the menu and see some of the science in action and learn more about the international community! Start your tour by clicking on the image below.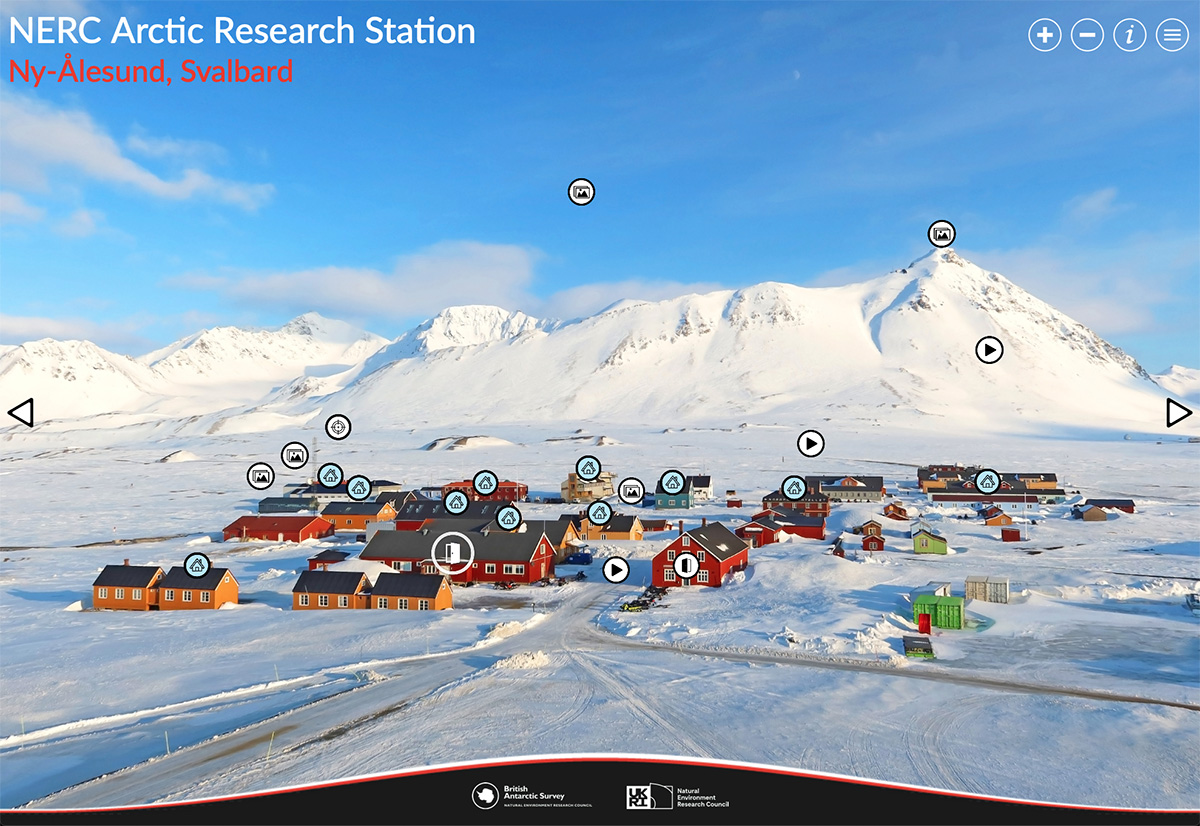 The portal also includes links to photo galleries, video clips and a virtual tour of the Ny-Alesund Museum. We will continue to upload new content on a regular basis and look forward to promoting the Station and the science through this  portal in the future!
If you have any questions, please contact us at arctic@bas.ac.uk