Last month, a UK-Greenland Arctic Research Bursary  supported Dr Christine Batchelor of Newcastle University, UK to participate in a cruise of the Greenlandic research vessel, RV Tarajoq, to northwest Greenland as part of the 'Interpreting Greenland's Glaciated Seafloor: New Insights into Ice-Sheet Stability and Marine Biodiversity' project.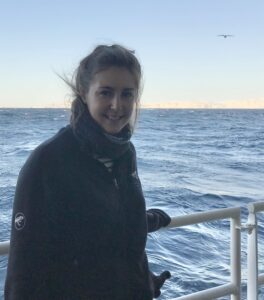 The cruise, which was led by scientists at the Greenland Institute of Natural Resources (GINR), set out to perform an ecosystem and geophysical survey of previously unexplored areas of Melville Bay.
Christine's role onboard the vessel was to assist in the acquisition of sonar data to map the depth and shape of the seafloor. Despite encountering a few storms, the cruise collected sonar data from a broad area of the seafloor, together with information about the oceanography and biology of this remote region.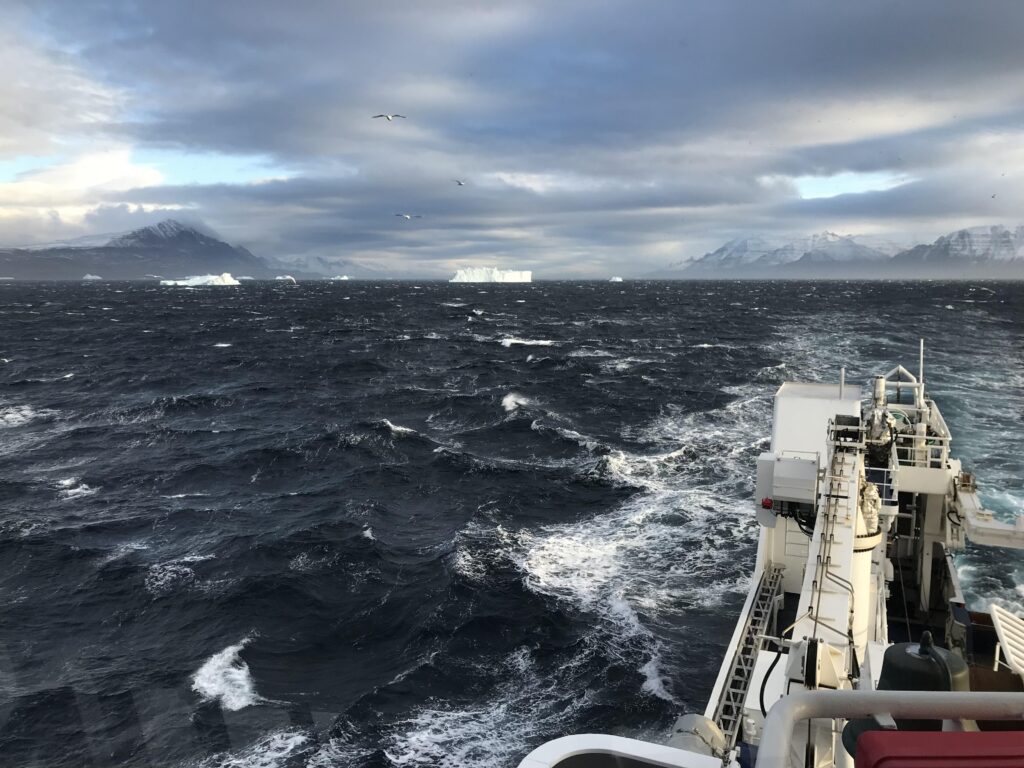 Alongside collaborators at GINR, Christine will now use these data to identify seafloor landforms that reveal how the Greenland Ice Sheet behaved following the Last Glacial Maximum, about 20,000 years ago. Information about how ice sheets behaved during past periods of climate warming is needed to constrain how they may respond to future climatic changes.