We are excited to invite you to a webinar dedicated to the Special Issue of the journal Ambio "Siberian Environmental Change".
Time: Tuesday, 16 November 2021, 10:00-12:00 UK time (13:00-15:00pm Moscow time)
Venue: Online in Zoom (dial-in details to be circulated nearer the time)
Language: English and Russian with simultaneous interpretation
Organisers: NERC Arctic Office, UK Science and Innovation Network in Russia, Sheffield University, Tomsk State University
Link to register: https://www.eventbrite.co.uk/e/siberian-environmental-change-special-issue-of-ambio-journal-tickets-188597459077
Summary
This is a bespoke opportunity to hear directly from Russian researchers brought together by Tomsk State University and the University of Sheffield to contribute their articles to the Special Issue and discover their scientific work related to highly topical themes: from wildfires in the Siberian taiga to the world's largest wetland The Great Vasyugan Mire to thawing permafrost and methane emissions and beyond.
The webinar will bring together a series of science talks (more details on the themes and presenters below) followed by Q&A and will provide space for building researcher links and exploring scientific interests and potential for future collaborative work.
 Speakers & topics
Terry Callaghan. Siberian Environmental Change: synthesis of recent studies and opportunities for networking
Viacheslav I. Kharuk. Wildfires and insect damage in the Siberian taiga.
Sergey N Kirpotin. The Great Vasyugan Mire – the world's largest wetland.
Elena A. Interesova. Impacts of environmental change on biodiversity of freshwater fish in Siberia.
Andrey Lobanov. Changing diets and traditional lifestyles of Siberian Arctic Indigenous Peoples and effects on health and well-being
Olga Shaduyko (Morozova). Perspectives of climate change. A comparison of scientific understanding and local interpretations by different Western Siberian communities.
Oleg Anisimov. Thawing permafrost and methane emission in Siberia: Synthesis of observations, reanalysis, and predictive modeling.
Olga Shaduyko (Morozova). Opportunities for networking in Siberia: the Siberian Environmental Change Network (SecNet).
Background on the Special Issue of the journal "Ambio"
A recent multidisciplinary compilation of 14 studies on changes in the Siberian environment, published in a Special Issue of the Journal "Ambio" (Callaghan et al. 2021 (eds.)), seeks to increase global visibility of research in Siberia and stimulate collaboration on environmental change and its impacts in this huge, diverse and sparsely populated region. Siberia has the possibility through land surface feedbacks to amplify or suppress climate change impacts at potentially global levels. The Special Issue studies detail how climate is changing faster than most places on Earth with exceptional warming in the north and increased aridity in the south. Impacts of these changes are rapid permafrost thaw and melt of glaciers, increased flooding, extreme weather events leading to sudden changes in biodiversity, increased forest fires, more insect pest outbreaks and increased emissions of CO2 and methane. These trends interact with economic and sociological changes leading to land use change, globalisation of diets, impaired health of some Arctic Peoples, and challenges for transport. Local mitigation and adaptation measures are likely to be limited by a range of public perceptions of climate change that vary according to personal background. Based on these diverse studies, we suggest ways forward for more collaborative and sustainable environmental research and management.
(Terry V. Callaghan, Olga Shaduyko and Sergey N. Kirpotin (Guest Editors) 2021. Siberian Environmental Change. Ambio vol. 50, number 11, ISSN 0044-7447.)
Speakers' bios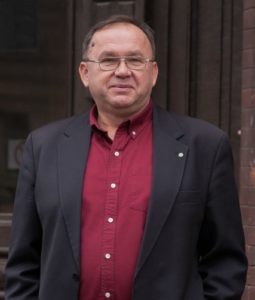 Prof. Oleg Anisimov
Oleg Anisimov is Doctor of Science in Geography and Professor of Physical Geography at the Hydrological Institute of Roshydromet in St. Petersburg, Russia. He served as the coordinating lead author of the Polar regions chapters in the Third, Fourth and Fifth IPCC reports, and the lead author of the international scientific assessments focused on the Arctic (ACIA, SWIPA). His research interests include environmental and socio-economic impacts of changing climate in northern lands.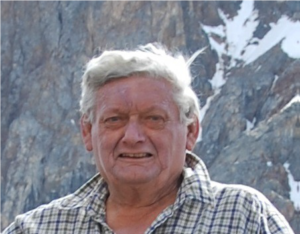 Prof. Terry Callaghan PM, CMG, B.Sc., Ph.D., fil. Dr (Hon. Lund), Ph.D. (Hon. Oulu), Ph.D. (Hon. Tomsk), D.Sc.
Terry Callaghan started as an arctic plant ecologist in 1967, working for 54 years in every arctic country. His research developed from plant ecology into ecosystem science and environmental change. He developed several scientific fields and has led many initiatives, contributing to major arctic and global organisations and environmental assessments including ACIA, SWIPA, UNEP Ozone Panel and IPCC.
For 14 years, he led the Abisko Scientific Research Station in Swedish Lapland and in 2001 developed the INTERACT network, which currently joins 89 stations and for which he is the scientific coordinator. He co-developed the Siberian Environmental Change Network. His contributions have been recognised by medals from H.M. the King of Sweden and H.M. Queen Elisabeth of England, and inclusion in the joint award of the Nobel Peace Prize to IPCC in 2007.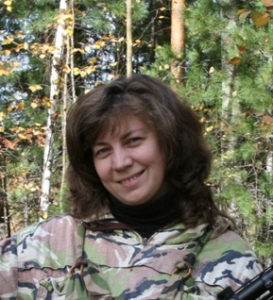 Dr Elena Interesova
Elena Interesova has a PhD in Biology, is Leading Researcher at the Novosibirsk Branch of Russian Federal Research Institute of Fisheries and Oceanography and is Associate Professor, Department of Ichthyology and Hydrobiology at Tomsk State University. Her research interests include biodiversity of aquatic ecosystems, freshwater ecology, non-native organisms and fisheries science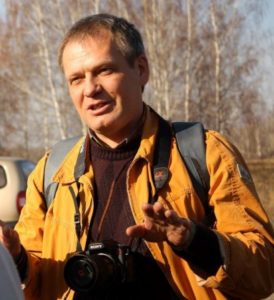 Prof. Sergey Kirpotin, D.Sc.in Biology
Sergey Kirpotin is Director of the "Bio-Clim-Land" Center of Excellence at Tomsk State University.  He has a wide range of environmental interests: life forms and adaptations of organisms, the general theory of symmetry, landscape ecology, and environmental management. Over the years, he developed one of the topical and poorly developed environmental issues – the spatial structure of ecosystems and landscapes.  His research interests include also Arctic studies, geocryology, remote sensing, plant ecology and biogeochemistry. Sergey Kirpotin and his colleagues studied and comprehensively justified the global climate-regulating role of the West Siberian swamps.
The team led by Sergey Kirpotin developed the Concept of Siberia as a unique natural mega-facility that largely regulates the carbon cycle and climate of the planet which is unprecedentedly accessible to researchers and can become the basis for large network projects and research consortia.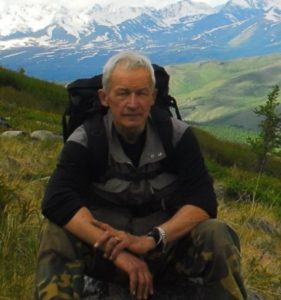 Prof. Viacheslav Kharuk, D. Sc. in Biology
Viacheslav Kharuk is Head of the Forest Monitoring Laboratory at Sukachev Institute of Forests, Russian Academy of Sciences, Siberian Branch. He is also Professor and GIS Chair at the Siberian Federal University, Krasnoyarsk, Russia. His research interests include forest ecology, climate change, wildfires, remote sensing, and GIS.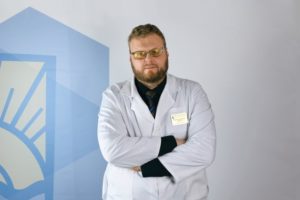 Dr. Andrey Lobanov, Doctor of Medical Sciences
Doctor Lobanov is senior research scientist, head of the center for testing and evaluation of natural medicinal (healing) resources, head of laboratory at the National Medical Research Center for Rehabilitation and Balneology of Russia's Ministry of Health, Moscow. His research interests include manual therapy, impacts of climate change on health and wellbeing of populations in the North, adaptation to harsh climate conditions, and reproductive health problems of the indigenous people of the Arctic.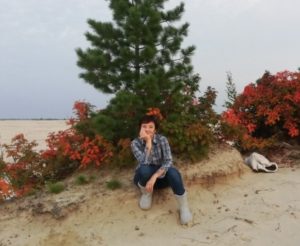 Olga Shaduyko (Morozova)
Olga Shaduyko (Morozova) is the Director of the Excellence Support Unit of Tomsk State University, Russia. Her research interests include international collaboration and Siberian research. She is a head of the Secretariat of the International Consortium "Siberian Environmental Change Network", SecNet.