The Arctic is home to amazing wild animals like polar bears, whales and walruses. But the places they live are increasingly under threat from things such as shrinking sea ice and man-made pollution. Scientists need to understand more about how the Arctic is changing and what it means for the wildlife, so the best decisions can be taken about how to protect this fragile environment and all its inhabitants.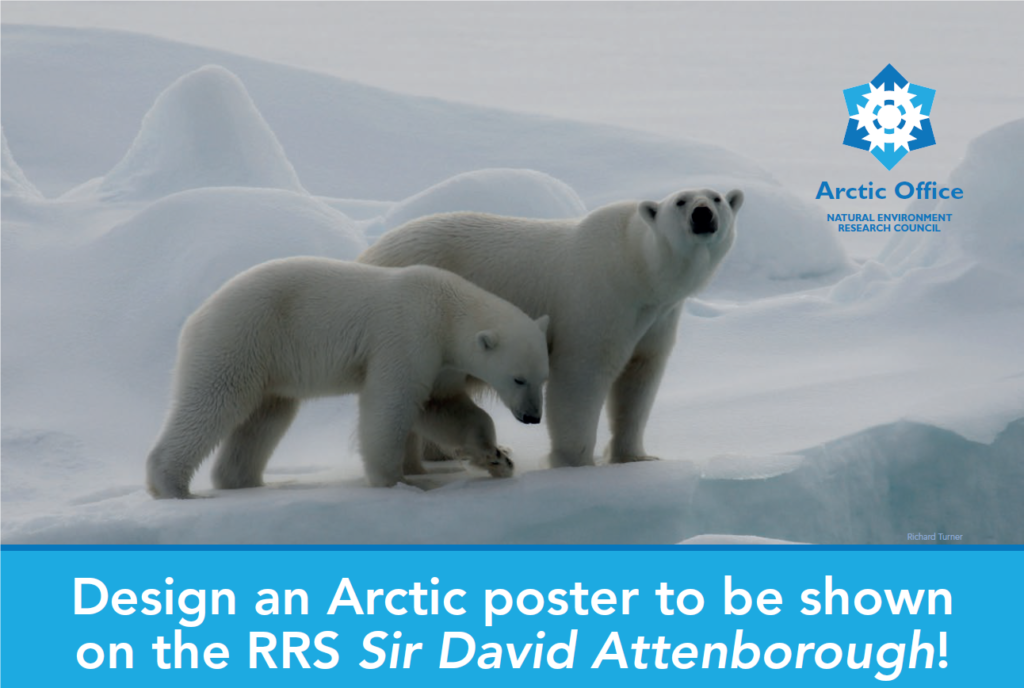 We are running a competition for school children aged between 5 and 15 to design a colouful Arctic poster. This could show why it's important for researchers to study the Arctic, or how we can keep the Arctic safe and why it matters, or you could draw your favourite Arctic animal. The winning posters will then be displayed on the RRS Sir David Attenborough and at the UK's Arctic Station in Svalbard. Winners will also receive an Arctic-themed goody-bag.
There are three age categories:
5 to 7 years old
8 to 12 years old
13 to 15 years old
To enter, all you need to do is send your poster (maximum of A3 size) to:
Arctic Poster Competition, NERC Arctic Office, British Antarctic Survey, High Cross, Madingley Road, Cambridge, CB3 0ET
Please make sure you provide the following information with your poster:
Name
Age
Postal Address
Contact email address
We will only use the above information for the purposes of this competition and to inform the winners.
Please note, we  are not able to return the posters.
Deadline: 31st October 2019 – all posters need to be received by the office by this date.
Design_a_poster.pdf  flyer